THE MACOMB IMMIGRANT SERVICE CENTER  is proud to present its 2nd Annual Dinner / November 10, 2017
WE CELEBRATE AMERICA!! This Fundraising dinner was held on November 10, 2017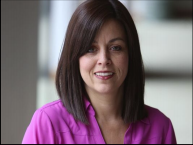 UAW Vice President
CINDY ESTRADA
Keynote speaker- November 10, 2017
---
2017 HONOREES:

Our "E Pluribus Unum" Inaugural Awardee (E Pluribus Unum = Out of many, one.) November 10, 2017
Joe Grimm, MSU Journalism Faculty Creator, Editor of "100 Questions & Answers About Immigrants to the US"
Friday, November 10, 2017- A fundraising dinner was held at DeCarlos Banquet Hall 6015 East 10 Mile Road (at Mound Road) Warren, MI 48091. This event was highly successful and we would like to thank our sponsors and attendees for helping us make this a truly memorable event!
" Lets Celebrate America" Future Fundraising dinner Coming Spring 2020!